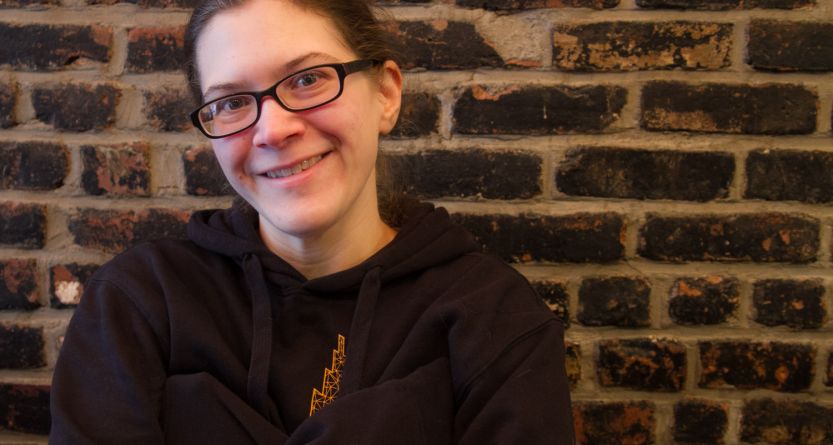 Sarah Martin is the English-speaking British American co-leader of Instytut Pozytywnej Seksualności.
She is a Certified Sex Coach, trained by Dr. Patti Britton and the late Dr. Robert Dunlap, master sexologists from Los Angeles, California and co-founders of Sex Coach U. She has completed SAR – Sexual Attitude Reassessment & Restructuring Training, certified by the American Association of Sexuality Educators, Counselors, and Therapists.
She is the leader of the Sex Positive Warsaw English language MeetUp group.
She coordinates the internship program at IPS and runs the weekly Sex Positive Coworking sessions each Wednesday.
In her clinical practice, Sarah specializes in working with introverted men in technology – software engineers, programmers, hacker space activists, mathematicians, quantum physicists, data scientists, and others.
Sarah offers workshops on a wide range of topics related to dating, sex, and relationships. At a workshops with Sarah, you can expect to gain new knowledge, practical, actionable skills, and to laugh in the process. Sarah also designs custom workshops for your group. Past and present workshops include:
• How to Establish Safety & Trust
• How to Understand Body Language
• How to Friends with Benefits
• How to Talk About Safer Sex
• How to Date Women as a Woman
• The Conscious Sexual Self
• Practical Wheel of Consent Applications for Professional Clinicians
• Playfighting sparring, introduction, 1 day, and 2 day
Additionally, Sarah Martin is the Executive Director of the World Association of Sex Coaches, the certifying body and professional association for sex coaches worldwide. At the Association, sex coaches and sexologists unite and support each other, creating a significant, cumulative impact on the world.
Her vision is that a world free of sexual shame will be a more peaceful, more loving, and more connected world.
Sarah offers 1:1 coaching via Skype or JitsiMeet. To book a consultation, contact her using one of the methods below:
Website: www.sexcoachsarah.com
Facebook: https://www.facebook.com/sexcoachsarah
Twitter: @SexCoachSarah